Available Positions:
Pay:
Starting at $15+/hr, based on attitude and experience
Paid breaks, travel time, and mileage reimbursement
Tips and bonuses given based on performance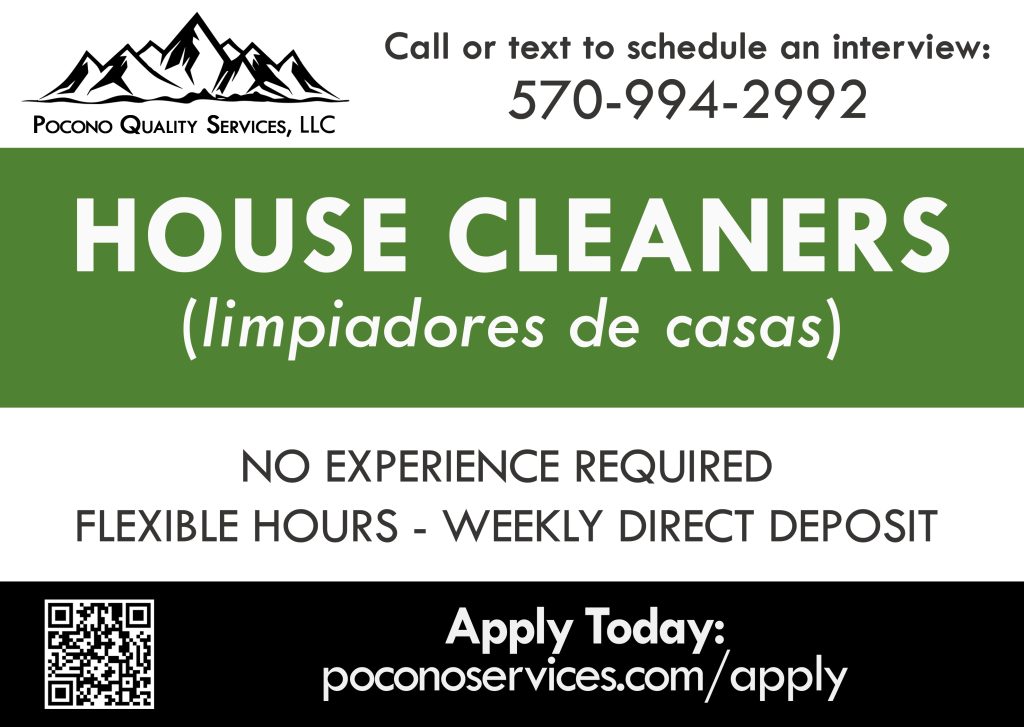 Applicant must:
– Have valid driver's license and transportation.
– Be willing to clean thoroughly with attention to detail.
– Follow directions (written or verbal).
– Be prompt, courteous, and reliable.
Desired Qualifications:
High school degree or GED.
Be able to lift up to 50 lbs.
Be able to bend, stretch, stand for extended periods of time, climb stairs, reach, twist, sit, walk, and/or run.
Apply Now!